Saori Gouda was the sister of Tsuyoshi Gouda From Shinkin Joshi Koukou when Yamada and the Dragon Twins holding her hostage so her brother Tsuyoshi been served as a Gatekeeper on Reihou High, when Kuniko Rescued her. so that she convinced kunio to stop her brother. from fighting.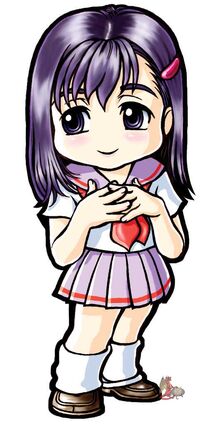 Localized versions
In River City Ransom EX Saori is known as Abby
Ad blocker interference detected!
Wikia is a free-to-use site that makes money from advertising. We have a modified experience for viewers using ad blockers

Wikia is not accessible if you've made further modifications. Remove the custom ad blocker rule(s) and the page will load as expected.